Review of the Steam release

A week ago Quake Live was released to Steam and with it came a lot of new people, interested to find out what classic hardcore arena shooters are about. Or as I see it, mostly to have to some good old fun with crazy weapons and people hopping around as if their lives depended on it (and it does). Let's take a look at what this particular release brought.
Now let's get this out of the way first: as soon as you launch the Steam client, you will be asked to login with an existing Quake Live account or create a new one. Logging in with an existing account locks that account permanently to your Steam account. There's no going back. You can only use that account by using Steam. The standalone game will no longer work for that specific account. You can only link 1 Quake Live account to 1 Steam account.
As mentioned before, new payment options became available with the Steam release, which allows you to pay via PayPal amongst others. Please note that you should add the necessary funds to your Steam Wallet first, as this gives you more options than going via the Quake Live subscription page to add the funds. So the steps to redeem a code are: add funds to the Steam Wallet first, then go to the Quake Live subscription page located in the Account Settings menu, then click Go Pro and choose the subscription of your choice (paid with the funds from the Wallet). I'd like to mention that besides using any of the credit or debit card companies to add funds online, you can also go to a gaming store and buy a Steam Wallet Card.
In terms of fresh blood and player numbers we have some interesting news. For those who saw the video review made by TotalBiscuit, he mentions that he knows from "a couple of sources" than Quake Live had between 100 and 500 concurrent players before the Steam release. Those are some hard numbers that reveal the reality of the Quake Live player numbers. It's in stark contrast to the player numbers after the Steam release: over a span of the last 48 hours the game peaked at 6154, being in the top 20 of the most players online for all Steam games and at the moment of writing there are 2659 players online. It seems that the number of players is pretty stable after this first week, with a dip in the mornings and peaks in the evenings (understandable). Hopefully we are able to attain the new players permanently and this brings us to the next part.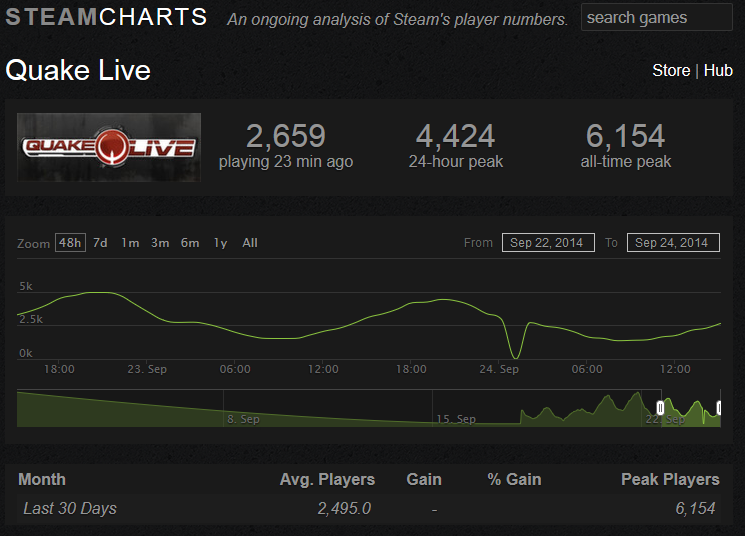 I'd like to ask that any veteran players that encounter new players who are having some trouble to help them to get better. Give them a few tips that can immediately improve their game. When you start ripping through people or see someone aimlessly wandering around shooting even their own team, take a moment to stop and explain what's going on a bit so they too can learn to enjoy the intricacies of the game, this including gameplay elements as well as improving their own personal experience through the tweaking of the configuration.
A new version brings changes and in the case of the Steam release it means that files have been relocated. For anyone is who looking for an edge in Quake you might have heard of config tweaking. This config has been relocated to the SteamApps folder, for which I will update all articles on our website. If you are interested in trying a "competitive" configuration, you can open the options menu while you are connected to a server and go to Game Settings. At the bottom you can find some premade configurations, one of them being "competitive". Select it and hit Apply to see what that gives you.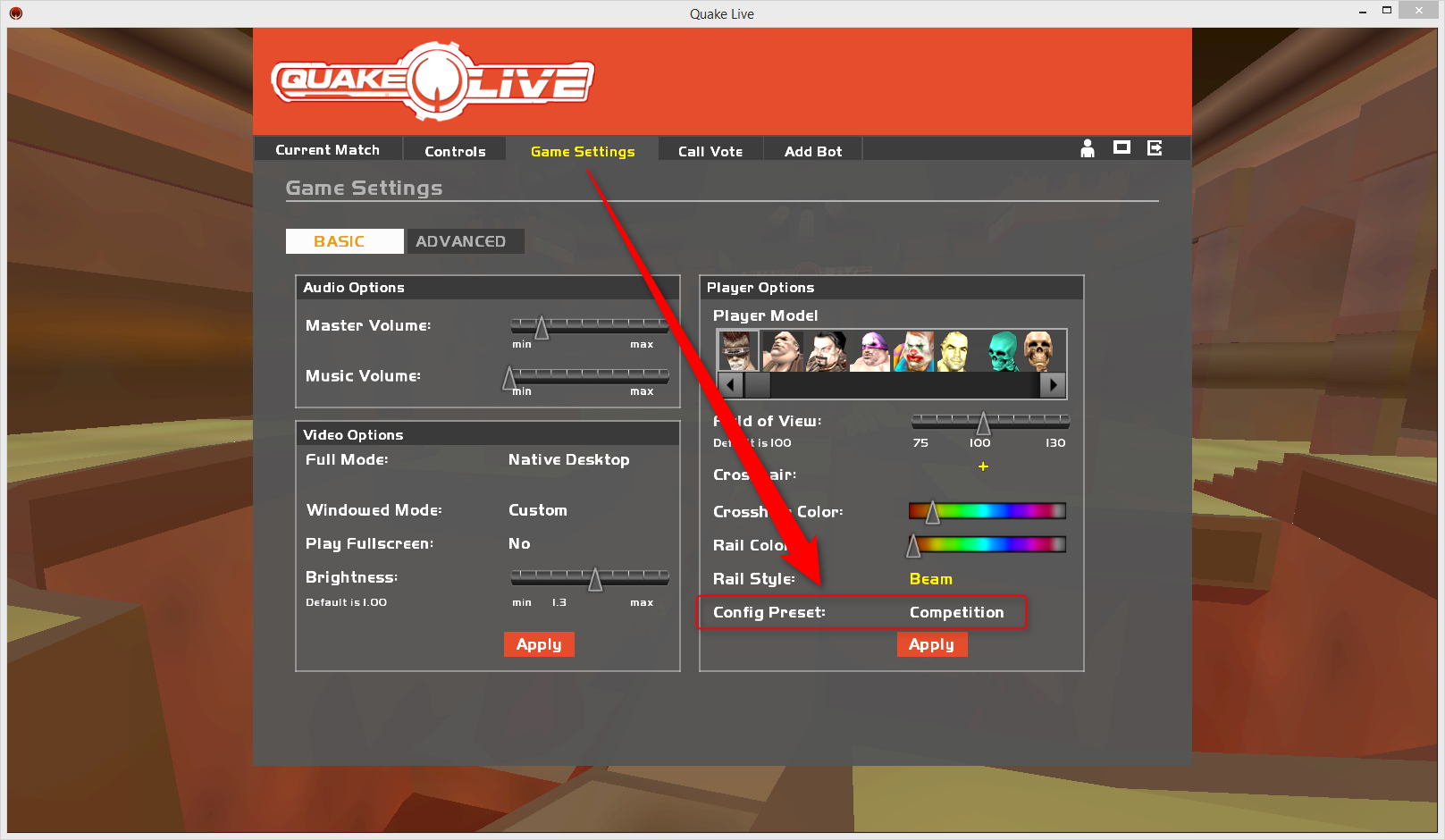 You should end up with this: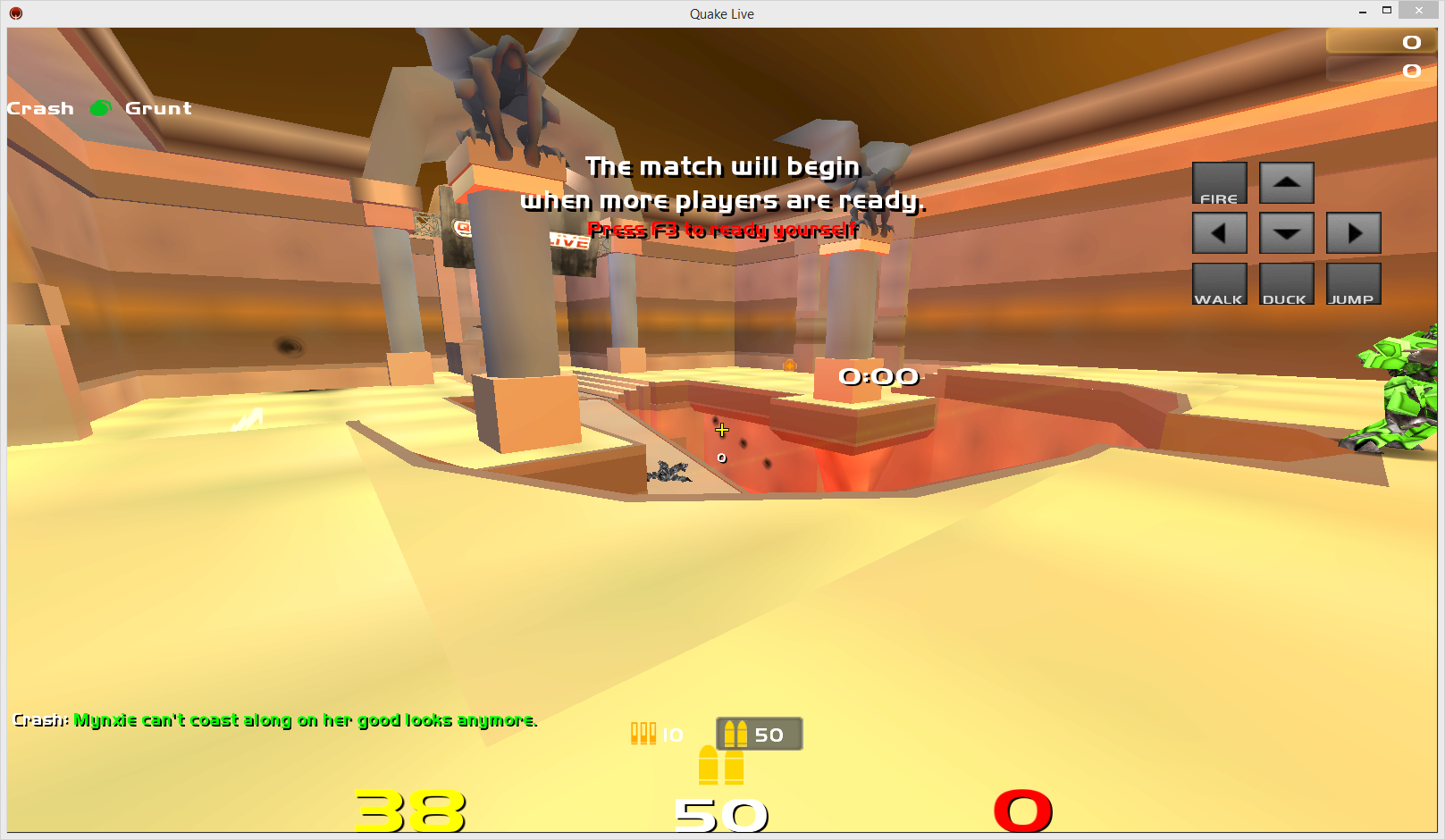 Here's my own config so show you that you can make changes that suit you and your playstyle. You can alter the HUD by either going to qlhud.net or by creating your own at visualhud.pk69.com.