InfinityFrags is putting tutorials and antics out on Youtube. Their first videos can already be viewed on their Youtube channel. These tutorials will cover the basics of Quake Live weapons. They are also looking for demos to create fun frag movies so check below for all the necessary info.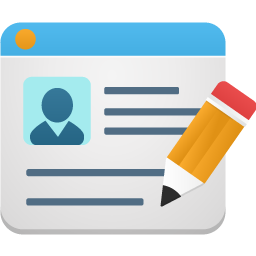 I'm happy to inform that users are able to register on www.holysh1t.net again, especially considering our traffic went up 1000% since the Steam release of Quake Live. You can use the account to leave messages on the articles to notify me of any errors or changes. Read More

A week ago Quake Live was released to Steam and with it came a lot of new people, interested to find out what classic hardcore arena shooters are about. Or as I see it, mostly to have to some good old fun with crazy weapons and people hopping around as if their lives depended on it (and it does). Let's take a look at what this particular release brought. Read More
Here's the first screen you'll see when you launch the Steam client, which will be released very soon. You'll only see this screen once and the choice is permanent. After making a choice the login process will be automatic and transparant to the user. Updates will happen through the Steam client and the QL Launcher is no longer of use. Once your account is linked you can only log in via Steam. Read More
2 weeks after the big gameplay update that introduced new movement and loadouts to the game, Id Software has released another new update. I'm pretty sure this one will be less controversial as the last one, but still I foresee some uproar because the voice announcements we all come to love have been replaced. Besides this fairly minor change (let's be honest), they have introduced Playlists and the end-map vote has now replaced a choice of maps with a choice of gametypes. Read More
The long discussed gameplay changes have been released and with it come 3 rulesets. First of all there's the classic ruleset, it's Quake Live which we all came to love: unaltered gameplay that is by default enabled for all public Duel servers. Then there's the new "default" ruleset. In this ruleset we see the addition of a loadout menu when you join a server where you can select 2 weapons of your choice to start with. Another bunch of newbie friendly changes have been introduced with it. Lastly there's the Turbo ruleset, this is simply a renamed PQL. All 3 rulesets can be selected when you start a match, however public servers will mostly have the default ruleset enabled, with a minor deviation in CTF where the ruleset is applied without the loadouts. Read More
I have joined gaming event organiser vzw Freaks At Work to work on the next edition of The Storm, a BYOC LAN hosted in Belgium, 10 to 12 October 2014. This time The Storm will offer a Quake Live TDM competition that is hosted outside of the BYOC tournaments. The competition in TUP formula, has Read More

Loading ...